Landscaping Invoice
Download the Landscaping Invoice Template to charge clients for your services, such as routine lawn mowing, weed whacking, hedge care, power washing, or other home and yard related services. To save you time and reduce potential errors, both the PDF and Excel versions automatically calculate the 'Amount' fields. Additionally, all four versions can be easily edited if you would like to add a custom field or insert your logo. We have included a how-to for completing the landscaping invoice in both PDF and Word below.
View Sample
How to Write in PDF and Word
Step 1 – To begin, download the Landscaping Invoice in either Adobe PDF or Microsoft Word.
Step 2 – Enter the Company Name and the Contact Information for the business at the top of the page.

Step 3 – For the 'Bill to' section, complete all contact fields relating to the billed client. If a piece of information is not available, enter 'N/A' or leave the space blank.

Step 4 – Enter the Landscaping Services completed for the client, along with the total dollar Amount per service. The 'Amount' column will calculate automatically, along with the 'Subtotal' cell. Then, enter any additional Sales Tax in the designated field. The 'TOTAL' cell will then be displayed.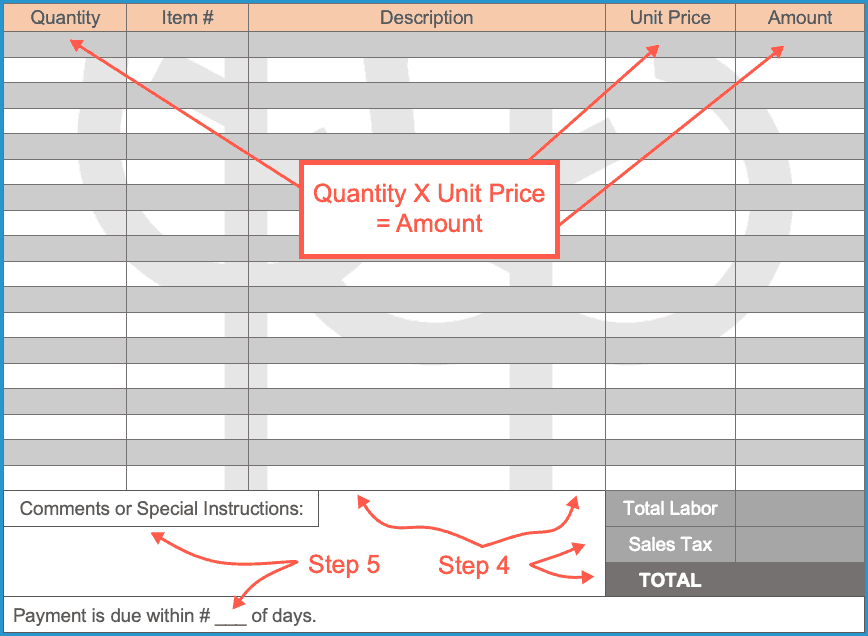 Step 5 – In the comment box, enter any information regarding the services done, or simply thank the customer for their business. Finally, specify the number of days the customer has to pay the invoice in full at the bottom of the page. The Landscaping Invoice is now complete and can either be sent digitally via email to the client or printed and mailed.